Rating:
4.9
. Number of organizations:
841

Countries:
All
Operating system:
Windows, Android, macOS
Group of programs:
USU Software
Purpose:
Business automation
Program for the shop
Copyright protects the unique methods of business automation that are used in our programs.



Copyright

We are a verified software publisher. This is displayed in the operating system when running our programs and demo-versions.



Verified publisher

We work with organizations around the world from small businesses to large ones. Our company is included in the international register of companies and has an electronic trust mark.



Sign of trust
Quick transition.
What do you want to do now?
Program screenshot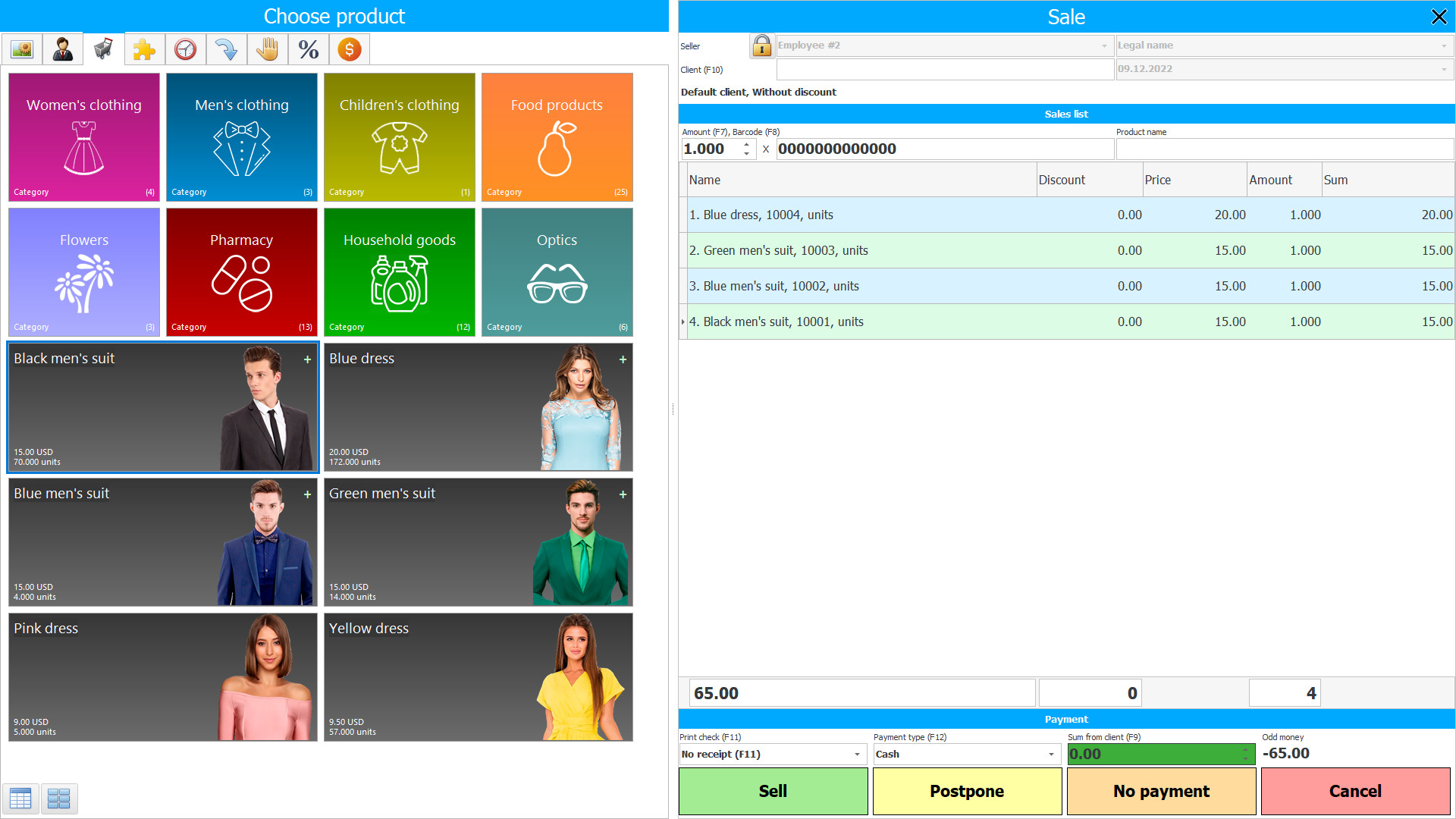 Automation in a shop always requires special store software, which usually consists of several programs used in various spheres of your activity. Our USU-Soft software for the shop is a complete solution in store accounting, when one store accounting software replaces several others. You will not be able to exercise control in the store properly if you do not have such a system in your shop. With this software you see how easy it is to store information in the program. The first thing you will see in the program for the shop is a very simple interface. There you can not only make sales, payments, orders of new products, but also make an inventory. And having a barcode scanner, you no longer have to do it manually. With a barcode scanner, the user is often faced with the problem of modernization. The accounting software for the shop we offer supports various types of scanners as well as factory barcodes. We have invented a whole set of management reports which you can set up in the software individually. And our specialists, on your request, can create additional reports. And most importantly, in the reports of this system for the shop you will be able to see not only the movement of money, but also all the movements of goods, as well as reports on the work of employees. Do a thorough accounting in the store through this accounting application!
Video of the program for the shop
This video can be viewed with subtitles in your own language.
Why not rely on free programs which are advertised on the Internet in such large numbers? There are many reasons, but we would like to tell about the most important ones. First, it is extremely unlikely, and even impossible, that such systems will really be free. No programmer will spend time and effort to create such a complex system for the shop to give it to someone free of charge. Anyone who acquires a complex accounting program for the shop needs a permanent connection to the support system in order to solve various issues. And then at this point the creators of the program of shop management and quality accounting, which should be free, demand money to give you access to certain functions and it turns out that the version you were «lucky» to download is not complete, but just a demo. You were promised a free system, and it turns out that you don't get it in the end. You should not cooperate with a company that tricks you into using its product. We offer a completely transparent and honest deal - before you make such an important decision as choosing a program for the shop, try the demo version - you can download it on our official website. If you're not satisfied with something, let us know. We are glad to fix it and find exactly what suits you.
Download demo version
When starting the program, you can select the language.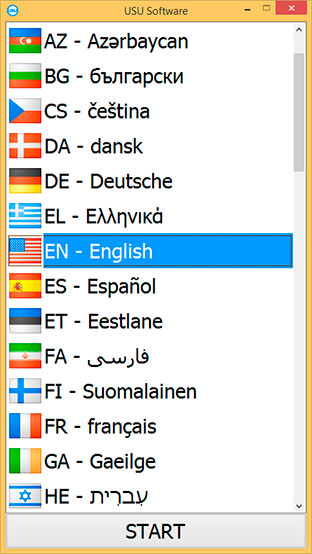 Instruction manual
We are open to new offers and always happy to try something new. Secondly, we are telling you a proven fact – programs for the shop of this kind, downloaded free of charge, 100% imperfect, incomplete, contain a lot of errors and in no way guarantee the security of your data. Such programs of shops accounting and management will cause significant damage to the work of your business, lead to malfunctions, failures and eventually lead to the collapse of all your efforts, time and money which you have spent to build a successful business. To prevent this from happening, do not fall victim to the free cheese in the mousetrap, and go straight to the professionals. We have developed a unique system that will optimize the work of your shop, protect your data and in no case lead to anything negative. Remember how important it is to make the right choice.
Order the program for the shop
Program for the shop
The system for the shop is designed to be used by both small and medium and even more so by large businesses. Any workflow that is somehow related to trade requires the automation of such a large amount of data. The automation and management program for the shop is a completely new generation program. It is not necessary at all to boast about such innovation in front of your competitors. First optimize the process of work, systematize data, control sales and products. And, accordingly, boast not about a new program of automation and modernization you have installed, but about the result that is achieved in a fairly short time. We guarantee it. With this system, you can create a structure in your business, which will display and analyze a large amount of data, giving accurate reports and correct results.
Our task is to make you happy. That is why we have spared no effort, no means to create our unique program. By using it, you will see that we have invested ourselves in this program to make it as easy to use as possible, easy to learn, and rich in functionality. The program for the shop works optimally and does not lead to failures or errors. For so many years of our existence on the market, we have not received a single complaint. This is an indicator of quality. We appreciate that our clients have chosen us, so we take care of any issues and provide the highest quality of technical support. If you want to become one of our clients, visit our website, write to us, and try to install a free demo version. We help to automate your business!
The application of the shop management can be called international. There are different versions of the program. Apart from that, there are a lot of languages into which the program is translated. As a result, there would be no problems in using the system in any of the countries. At the moment, the only thing that is left for your trading organization to do is to try the application and install it to see it in action. The advantages that are going to open in front of you are sure to surprise you.