Rating:
4.9
. Number of organizations:
931

Countries:
All
Operating system:
Windows, Android, macOS
Group of programs:
USU Software
Purpose:
Business automation
Program for the store
Copyright protects the unique methods of business automation that are used in our programs.



Copyright

We are a verified software publisher. This is displayed in the operating system when running our programs and demo-versions.



Verified publisher

We work with organizations around the world from small businesses to large ones. Our company is included in the international register of companies and has an electronic trust mark.



Sign of trust
Quick transition.
What do you want to do now?
Program screenshot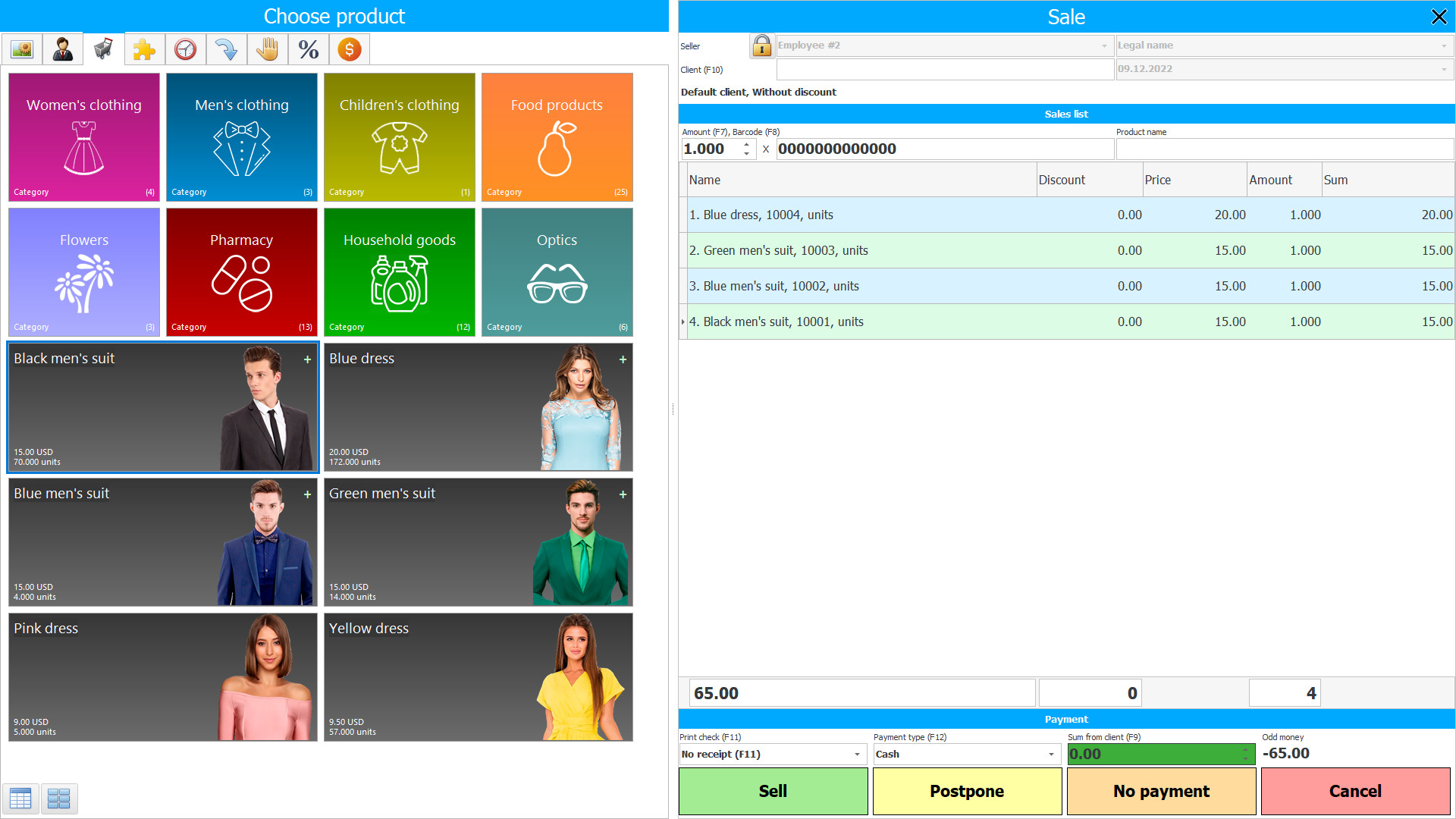 The process of bringing automation into the accounting of the store needs a helper in the face of the specialized software. The USU-Soft program if store management is the case when the single program is capable of substitute several at once. As a result, you can establish full control over the store and see every minor detail of all processes. With the store control program it is possible to analyze huge amounts of data in no time. The interface of the application is what attracts people in the first place. You can make sales, payments, orders for new goods, and also take inventory. And with a barcode scanner, you no longer have to do it manually. Using a barcode scanner, there is always a common problem of modernity of the scanner. The program USU-Soft for accounting in the store supports working with different types of scanners, as well as factory barcodes. And if you are managing the store and are the head of the company, then you will have a whole range of management reports, which you can customize in the management program of store control individually. And our experts, at your request, can create additional reports. And most importantly, in these reports you see not only the movement of money, but also all movements of goods, as well as reports on the work of employees. Keep a thorough inventory in store through our in-store inventory program!
It is a common situation when an interesting store with a product in demand has to close. Why does this happen? The most common reason is poor record-keeping of goods and inability to organize work in such a way to ensure the effectiveness of every action of your employees. The system allows you to control every little activity in your store and in the warehouses. It makes no sense to think that free programs of store automation, which are so easy to find on the Internet and to install on your equipment, is sure to solve your problem. Free cheese can only be found in a mousetrap. Such store accounting programs bring only problems and become a disaster. They lead to constant failures, errors and significantly harm your business. In addition, you will have to look for several systems that will perform different functions. We offer a universal program of store management and quality supervision, which easily replaces several programs.
Video of the program for the store
This video can be viewed with subtitles in your own language.
Our program for the store is a time-tested product. We already have a large number of customers who are satisfied with the quality and performance of the system. Thanks to us, many companies which previously fought for the market, have become leaders and now have the most advanced store automation program that provides maximum efficiency.
We have created an especially simple design. You will understand how to work with the program without even needing any help. But to make sure that you use all the possible functionality of the program, we are ready to provide training service to work with the program. Our specialists will tell you and show you in practice how to use the system as efficiently as possible, as well as set it up in all your stores and connect all the necessary equipment. In addition, the design is unique: you choose yourself the one that suits you best. So you will turn your workplace into the most comfortable environment. And more to this, your interaction with the program will cause only positive emotions.
Download demo version
When starting the program, you can select the language.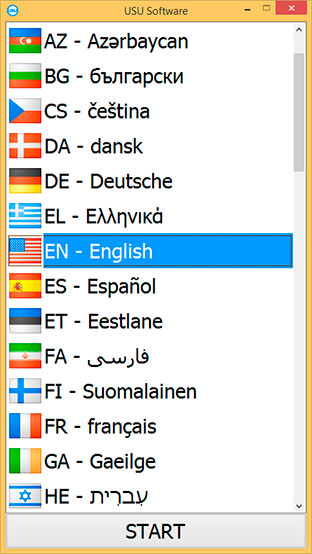 Instruction manual
Pay attention to the section under the name "customer unit". You enter data about clients directly at the cash desk, and then you can categorize them into groups that need different type of attention and care. Some of them come to your store often, and some do not. Those who are your true fans and showed to by loyal can be referred to the VIP category. Why bother with this? This is the most successful way to maintain interest in your store. After all, the main task is not only to attract customers, but also to make them into regular customers, so that they bring a constant income to your business. The second successful tool for this is the system of bonus accumulation. Customers receive bonuses from every purchase. And then they spend these bonuses instead of real money and acquire the items in your store. This encourages them to come to you again and again.
How else can you let the clients feel that you remember and care about them? Of course, it is a convenient and modern system of notifications. We offer 4 ways to interact with clients: Viber, SMS, e-mail and a voice call. The latter is made by the program automatically, which allows you to save valuable time of your employees, which they can spend on more challenging tasks. So you can inform them about new product arrivals, profitable promotions and interesting events that you organize specifically for your customers. To give you a better idea of the program we offer, download the free version and enjoy all the opportunities to improve your business. And in case you want to buy our program, we are happy to help you in its configuration.
Order the program for the store
Program for the store
Attention to detail is what makes any entrepreneur more competitive on the market. This trait of character allows him or her to be aware of all events that are happening in the enterprise, as well as to use all the given data to predict the outcome of different situations. This ability is also facilitated by the USU-Soft application, which is a top system to make the management of the organization balanced and beneficial. The need to achieve good results is what drives entrepreneurs to search for additional tools. The USU-Soft is what we offer!