Rating:
4.9
. Number of organizations:
417

Countries:
All
Operating system:
Windows, Android, macOS
Group of programs:
USU software
Purpose:
Business automation
Accounting and analysis of production of livestock
Copyright protects the unique methods of business automation that are used in our programs.



Copyright

We are a verified software publisher. This is displayed in the operating system when running our programs and demo-versions.



Verified publisher

We work with organizations around the world from small businesses to large ones. Our company is included in the international register of companies and has an electronic trust mark.



Sign of trust
Quick transition.
What do you want to do now?
Program screenshot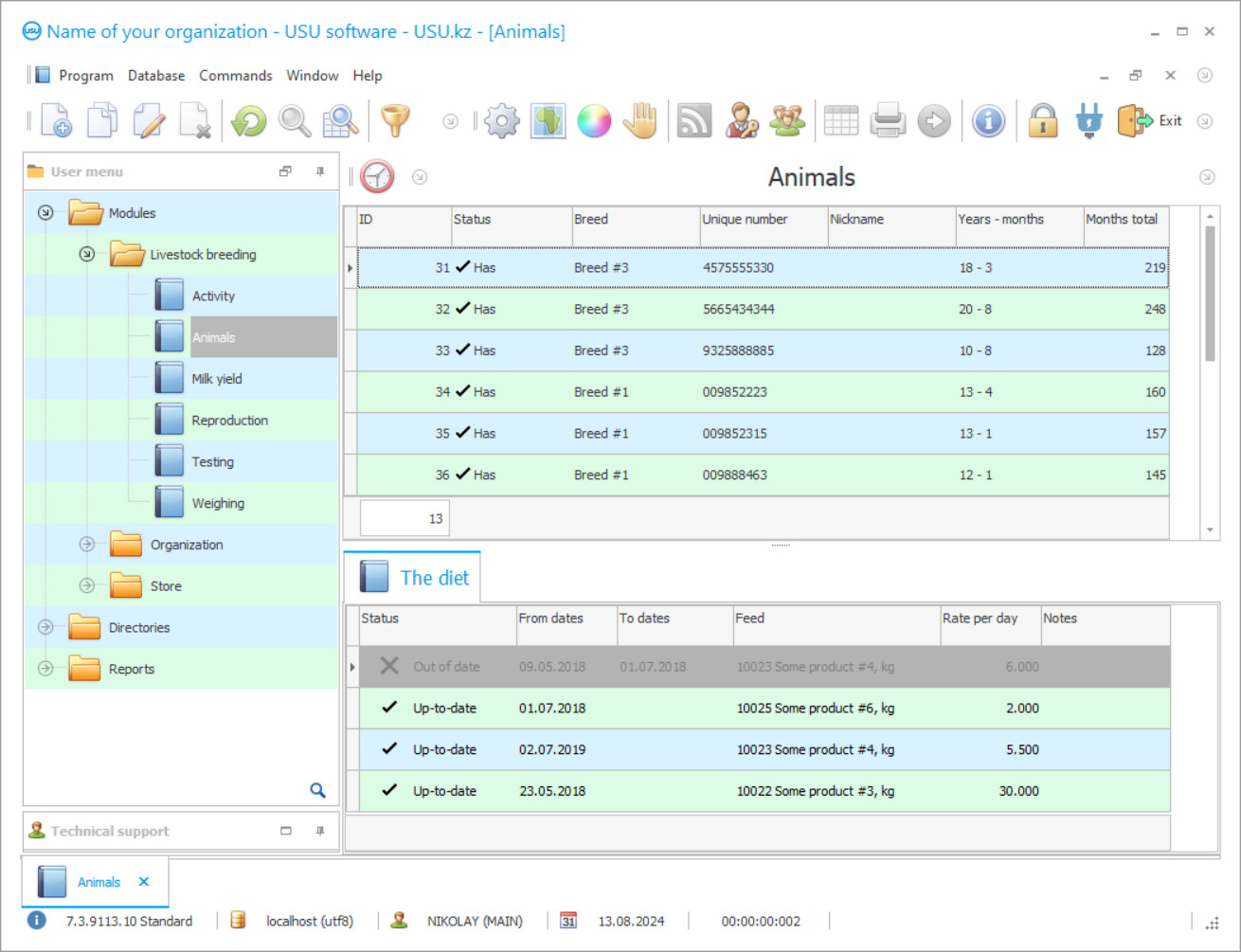 Video of accounting and analysis of production of livestock
Download demo version
When starting the program, you can select the language.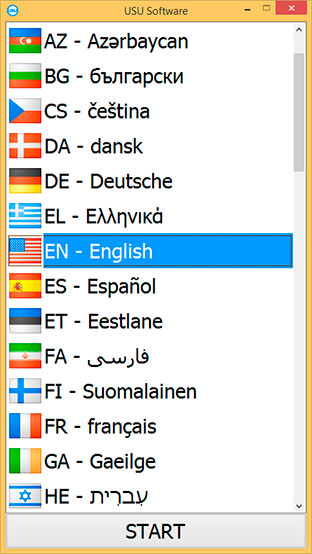 Order an accounting and analysis of production of livestock
If you need to increase the quality of accounting and analysis of livestock production, download and install complex solutions from the USU Software development team. USU Software is ready to provide you with high-quality software and at the same time costs a very reasonable price. In addition, the range of our services when purchasing a license for software for accounting and analysis of livestock production also includes a short training course and assistance in putting into operation the product you purchase. These are very favorable accompanying conditions, which means that it is worth making a choice in favor of our accounting and analysis of livestock production software.
Accounting and analysis of livestock production are performed flawlessly if you contact our team of programmers. We'll provide you with an analysis system that collects and processes information about livestock production, and its accounting, and then, this information will be made available to staff members that have the appropriate access rights to the system.
In our software for accounting and analysis of livestock production, there is an option for the division of duties by the level of admission. For example, if an ordinary specialist carries out their actions in the program, they'll be able to operate only with a limited set of information that they have an access to. This set of information is limited to the array of data with which a given person needs to interact during the production process. Such livestock accounting measures allow you to quickly become the leader on the market, becoming the most successful entrepreneur.
You'll be able to firmly occupy the most acceptable market niches, displacing all competitors and generating high levels of profit in the long term. In accounting and analysis of the production of livestock production, your company should be in the lead due to the fact that the level of awareness of the responsible persons will become the maximum possible. Therefore, management decisions must be made at the proper level of quality. In addition, the use of our complex makes it possible to study a variety of reports.
The software generates quarterly reports or any other documentation. You will only have to familiarize yourself with the information provided in order to draw appropriate conclusions. If you are engaged in accounting and analysis of livestock production, you simply cannot do without our complex. This software meets the most stringent quality criteria. In addition, we charge a very reasonable price for such a well-designed complex.
You'll be able to exploit advanced graphs and charts of the latest type. Their use allows you to quickly study the provided information of the current nature. On charts, you can disable individual branches, and for charts, you can deactivate segments. Such measures allow you to study the available reporting in the most detailed manner. The livestock production should be under reliable supervision, and you will be able to give due importance to livestock breeding.
If you are engaged in the production of dairy production, our complex for accounting and analysis will be the most suitable tool. Thanks to the advanced digital journal from USU Software, you'll be able to export reports. This operation can be performed using the opportunity to operate cloud services. The necessary information will be stored on remote media, which means it won't take up too much space on the hard disk of a personal computer
We pay due importance to production in animal breeding, therefore, we have created a specialized complex for the analysis of production processes. If you are in the business of production, accounting must be carried out flawlessly. Install our complex product on your personal computers and do not experience any difficulties with the control of office work. You'll be able to interact with the printer utility. With the help of this mini-program, it'll be possible to print a range of necessary documents and images. Even if you work with world maps, you can also print them, keeping all marked locations and other elements in the image.
In production, you will be in the lead, and you'll be engaged in animal production accounting competently. The production can be properly controlled, and the analysis of all processes occurring within the corporation will be executed flawlessly. For these purposes, you only need to use the services of the USU Software, our site significantly surpasses almost all known analogs in terms of price and quality.
By purchasing software, you get at your disposal a high-quality program that helps you quickly navigate in any type of office work. Carry out its accounting and analysis of all processes occurring within the enterprise using automated tools. By using our complete solution, you'll be able to record and analyze production control without any difficulty. The entire range of information materials will fall into the hands of precisely those people who have the appropriate authority to process it. You'll have at your disposal the strongest livestock analytic tool in order to study detailed reports. Furthermore, this software has the most advanced technologies for building the most adequate reporting. Thanks to our advanced program for accounting and analysis of livestock production, your company should be able to lead the market. There will be an opportunity to fight on equal terms with any opponents.
Due to the availability of up-to-date information and the competent allocation of resources, you will be able to build a correct business policy.
Installation of our complex for accounting and analysis of livestock production is a process that is carried out with the help of USU Software's specialists. When purchasing a license for this type of software, you can count on comprehensive technical assistance from the team of the USU Software.
We will not only provide you with a short training course but also help you install the livestock accounting and analysis program on personal computers.
With the assistance of our team members, the required configurations are set up, as well as the initial parameters are entered into the PC memory. You will be able to deal with the accounting and analysis of production without any difficulty since artificial intelligence will carry out the necessary assistance. Work with world maps in order to track various orders. It'll be possible to mark their status and work with these information indicators. You can also download a free trial version of our livestock management complex, which is specifically designed for accounting and analysis of livestock production. The demo edition is provided free of charge, but it is not intended in any way for commercial use.
You can independently and fully familiarize yourself with the interface and functional content of this software. Making a managerial decision about whether you need this software or whether you should refuse to purchase it'll be entirely in your hands. If you decide to install a licensed version of the advanced application for accounting and analysis of livestock production, you can work in conjunction with the client base. You'll have a great chance to always answer your customers' questions and work out complaints in coordination with the information that is stored on the hard drive of your personal computer.