Rating:
4.9
. Number of organizations:
269

Countries:
All
Operating system:
Windows, Android, macOS
Group of programs:
USU software
Purpose:
Business automation
Accounting for crop and livestock production
Copyright protects the unique methods of business automation that are used in our programs.



Copyright

We are a verified software publisher. This is displayed in the operating system when running our programs and demo-versions.



Verified publisher

We work with organizations around the world from small businesses to large ones. Our company is included in the international register of companies and has an electronic trust mark.



Sign of trust
Quick transition.
What do you want to do now?
Program screenshot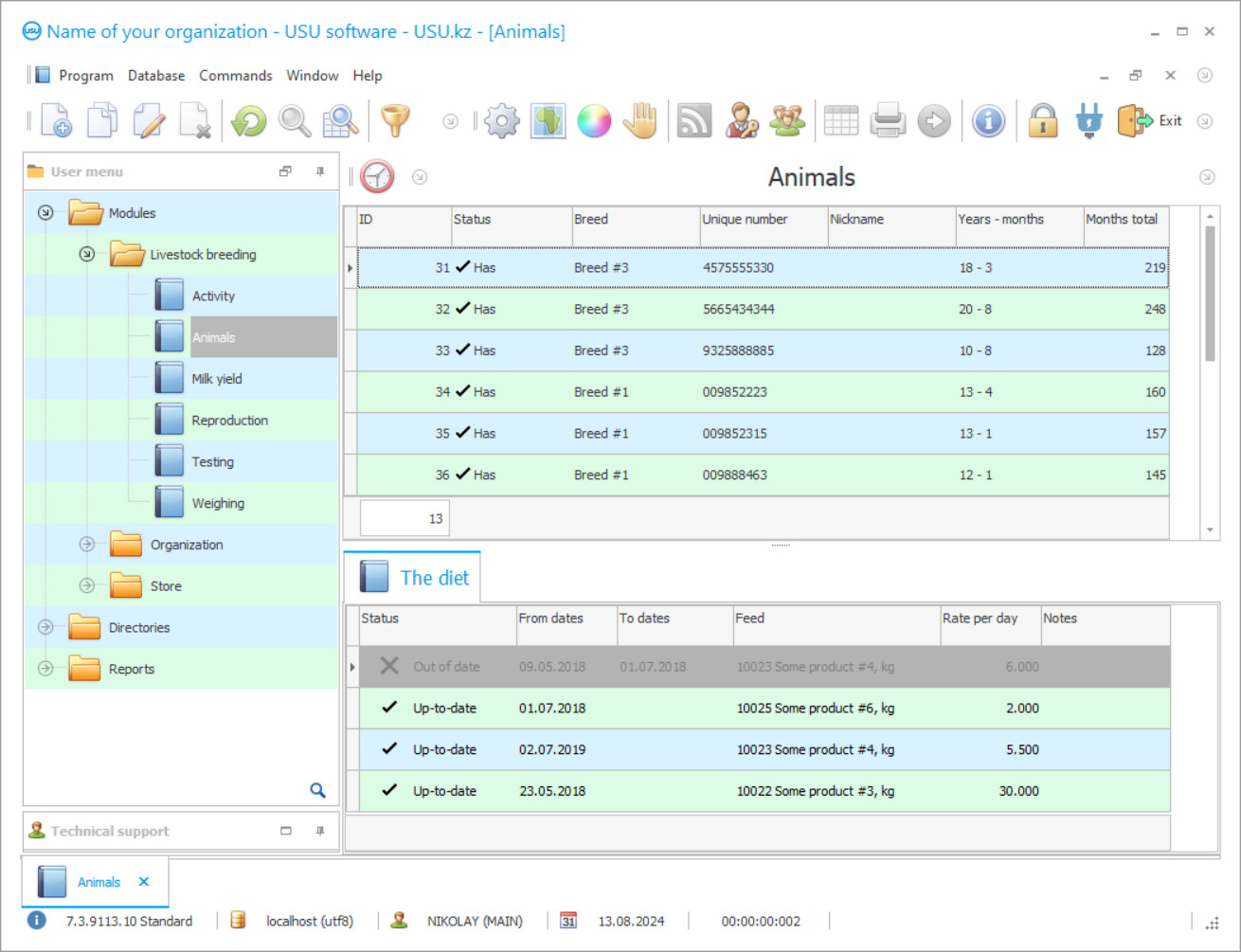 Video of accounting for crop and livestock production
Download demo version
When starting the program, you can select the language.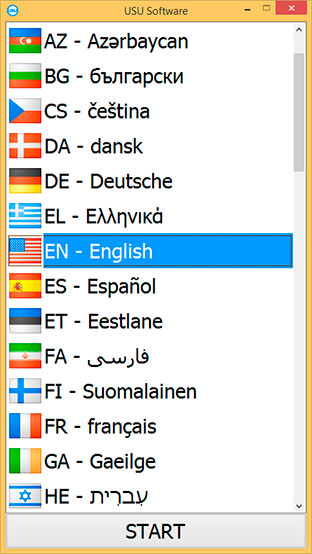 Order an accounting for crop and livestock production
Accounting for crop and livestock production. Even the very name of this very important and necessary procedure seems exhausting and difficult for untrained individuals. Of course, like any other process, it can be mastered and even mastered perfectly. But the probability of errors always remains at a fairly high level. How to be? How to avoid almost inevitable risks, and come to guaranteed success? In fact, everything is quite simple. For crop and livestock production control to be accessible and effective, appropriate accounting tools must be used. It might be information applications and specialized applications for agriculture.
The USU Software offers one of the best developments in this area. The powerful and flexible functionality of the product accounting application allows you to competently organize the activities of any organization, be it a farm, a peasant farm, a nursery, or a poultry farm. Its diverse capabilities quickly integrate with crop or livestock management production. The first step here is to create an extensive database that collects scattered information about your work. Each user is given their own personal login and password to enter the corporate network. Only one person is allowed to use it at a time. Also, the head of the enterprise, as the main user, is allowed to independently configure access rights for ordinary employees. This approach fully justifies itself, as it allows you to ensure a high level of information security.
The program for the accounting of crop and livestock production reflects up-to-date information about the organization's finances, veterinary activities, the dynamics of development, and the effectiveness of personnel. Based on this financial information, the manager of the organization plans the budget for the future, chooses the best development paths, eliminates possible shortcomings, and takes measures to prevent them. The contextual search function helps you quickly find the desired entry. In order to do this, you just need to enter a few letters or numbers, and the system automatically displays the existing matches. And so that none of the important notes on accounting for production in crop production or livestock breeding is lost, we have provided for the presence of spare storage. It stores backup copies of documents from the main database.
The platform automatically generates a huge number of business management reports. You no longer need to try to analyze endless tables and reduce debit to credit, you can safely entrust mechanical operations to an electronic application. At the same time, the simple interface is intuitive even for the most inexperienced users. And a wide range of languages and designs of the working window will delight any discerning user and make everyday routine much more enjoyable. Also, the program for accounting for crop and livestock production can be supplemented with interesting and useful functions for an individual order. For example, upgrade your managerial skills with the bible of the modern leader. She will teach you to professionally navigate the world of a market economy and complex calculations. Choose USU Software and take a step towards rapid progress. A voluminous database collects all the scraps of accounting. Here you can find the most important things. The installation can be successfully integrated into the practice of any peasant farms, farms, poultry farms, nurseries, canine clubs, etc.
The program for accounting for crop and livestock production has an unrealistically wide range of capabilities that are needed at all stages of your work. This program calculates when you need to make the next purchase of feed, and which goods should be purchased first. You can form an individual diet for each animal, as well as monitor its cost and choose the most profitable options. USU Software allows you to register cattle, horses, sheep and goats, chickens, cats and dogs, even rabbits. Simple and efficient functionality. No complicated combinations, drawn-out commands, and unnecessary tinsel.
All types of management and financial reports are automatically generated here, thus you shouldn't waste time on a monotonous routine.
Doesn't require special skills or lengthy training. It is enough to watch the training video on our website or get advice from the leading specialists of the USU Software. The crop and livestock accounting application supports a wide variety of document formats. Send your file straight to print without worrying about importing and copying. Managing staff motivation is much easier with a digital business assistant at your fingertips. Let's see what other functionality USU Software provides to its customers.
Continuous diagnostics will help to identify the most active employees and adequately reward their diligence. Improving the speed of response to changes in the needs of consumers who are interested in your products, and, as a result, expanding the existing customer base. A number of interesting additions to the core application. Get even more opportunities for self-development and progress. The free version of the application is available in a form of a demo version for anyone to download. It works for two weeks in a basic configuration of the USU Software. Even more interesting functions await you in the full-format version of the program for accounting for crop and livestock production.