Rating:
4.9
. Number of organizations:
215

Countries:
All
Operating system:
Windows, Android, macOS
Group of programs:
USU software
Purpose:
Business automation
Accounting in dentistry
Copyright protects the unique methods of business automation that are used in our programs.



Copyright

We are a verified software publisher. This is displayed in the operating system when running our programs and demo-versions.



Verified publisher

We work with organizations around the world from small businesses to large ones. Our company is included in the international register of companies and has an electronic trust mark.



Sign of trust
Quick transition.
What do you want to do now?
Program screenshot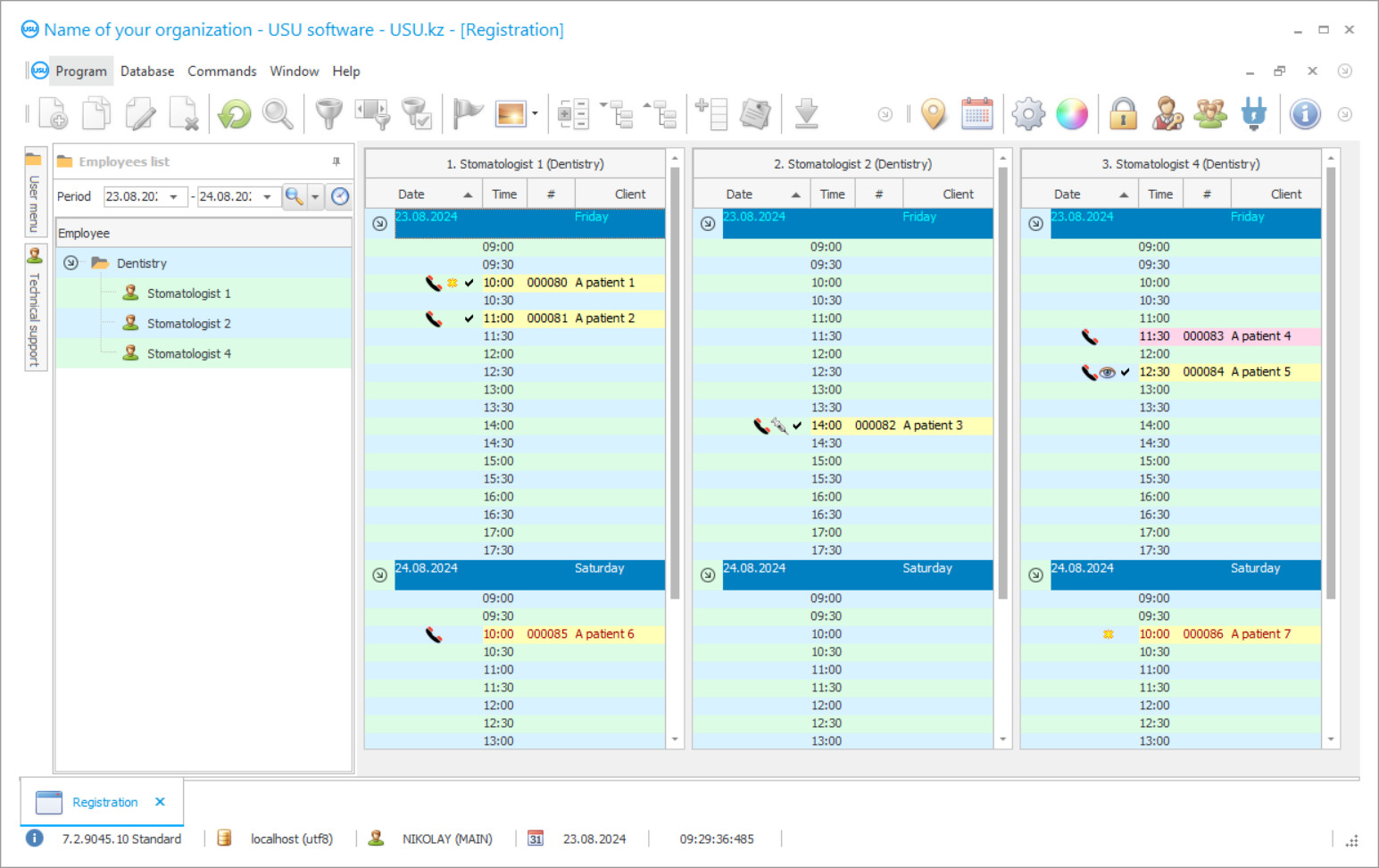 Video of accounting in dentistry
This video can be viewed with subtitles in your own language.
Download demo version
When starting the program, you can select the language.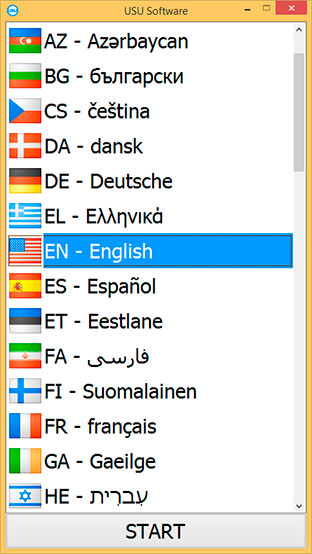 Order accounting in dentistry
Dental clinics have always been very popular. If earlier the services of dentists were provided in polyclinics, now there is a tendency for the emergence of many narrow-profile medical institutions, including dentistry. It provides a wide range of services from diagnostics to prosthetics. Accounting in dentistry has its peculiarities, as is the type of activity of treating people itself. Here, an important role is played by warehouse accounting, medicine accounting, employees accounting, calculation of the cost of services, personnel salaries, generating various kinds of inner reports and other procedures. Many dental organizations are faced with the necessity to introduce automation in the accounting process. Usually, the tasks of an accountant involve full monitoring of the situation, the ability to control the timing of not only their work, but also other staff members. In order for the accountant of dentistry to perform his or her duties as efficiently as possible, the automation of the accounting process becomes essential. Today, the information technology market offers a lot of different software of dentistry accounting that makes the work of a dental accountant more convenient. The best program of dentistry accounting can rightfully be considered the USU-Soft application. It has a lot of pros that helped us to win in the competition on the market in many countries. The program of dentistry accounting is distinguished by ease of use, reliability and visual presentation of information. In addition, the technical support of the USU-Soft application is carried out at a high professional level. The cost of dentistry accounting software will surely delight you. Let's have a look some of the features of the USU-Soft which is used as an accounting program in dentistry.
Try our new software. It is one of the most profitable and technically advanced applications on the market. Save time and grow your business with easy-to-use, full-featured software of dentistry management. Discover powerful features combined in a simple workflow and intuitive user interface. Do more with fewer clicks and for less money. The USU-Soft application is ideal for doctors, as they save up to 70% of their time by filling out medical records, diaries and bills in just a couple of minutes with the software of dentistry management. Schedule of appointments is always at hand, and reminders do let the doctor and patients forget about the appointed time. Automatic calculation of treatment plan reduces the time of patient appointments. Transparent reporting of completed work is ensured thanks to the system of dentistry accounting, as well as fast calculation of bonuses linked to the work of employees. Integration with a wide range of equipment gives you even more tools to make your dentistry even more effective. The program of dentistry accounting supports online cash registers and x-ray systems.
Routine tasks and routine actions are fulfilled by the application. Count how much time doctors and receptionists spend filling out patient records, bills, reports, contracts, commercial offers, and other documents? And how many hours are spent teaching a newcomer these wisdoms? Automation of standard and routine processes gives employees valuable time for basic work. Complex calculations are performed in seconds. A single employee's error in complex calculations or filling out non-standard reports can deprive a company of a considerable part of its revenues. The administrator does not make a mistake maliciously; it is a common human error. The software is not human, it does not make mistakes. So use this opportunity and get rid of mistakes forever. Scheduling employee time is also a very useful feature of the program of dentistry accounting. It is important to plan each employee's schedule. For example, build such a chain of a patient's appointments so that the doctor does the work without rushing at each appointment. In doing so, the chain will have no holes in the schedule and no wasted labor hours.
What is a medicine traffic monitoring system? The unified accounting system is designed to protect consumers from illegal medicines and provide citizens and organizations with a service to quickly check the legality of medicines. In addition, the introduction of the system of dentistry accounting provides detailed information on the movement of the package, as well as information that makes it impossible for further circulation (for example, information that the package has already been sold or withdrawn from circulation for other reasons).
It is wise not to rely on programs of dentistry accounting that are offered on the Internet free of charge. A clever manager understands that a good business needs a quality application. However, there is not even a hint of quality in an application that is free. We offer you something special and useful in the work of your dentistry. We have gained experience and can assure you of the highest quality of the program of dentistry accounting, as well as of the technical support team. Our professionals are always happy to assist you in your problems, as well as offer some new advanced functionality to the already acquired package of functions of the USU-Soft application. The only thing that separates your clinic and this program is the decision which you need to make yourself. We have shown you what you can achieve with the system, the rest depends on you!